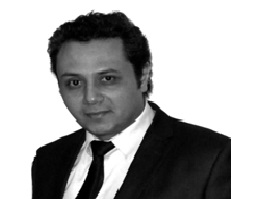 Mr. Mina Bibawi is admitted to practice law in France, and has more than ten years of experience advising on corporate, M&A, banking & finance, and capital market transactions. Formerly Head of Legal Egypt, Lebanon, Jordan & Palestine at MetLife Alico, a leading multinational life insurance company, Mr. Bibawi has a significant expertise in Egyptian life insurance laws and a strong background on the life insurance regulations in a number of ME countries. Before joining MetLife Alico, Mr. Bibawi was Head of General Trade and Services at Sarie-Eldin & Partners (2009-2012), where he successfully closed a number of acquisitions in Egypt, involving various aspects of commercial, corporate, and Egyptian capital market laws.
His strong experience in international commercial arbitration earned him being elected a founding member of the Young Arbitration Practitioners Forum (YAPF) under the auspices of Cairo Regional Center for International Commercial Arbitration (CRCICA).
Mr. Bibawi received a LL.B in business law and a Master's degree in International & European Business Law from Paris I Panthéon-Sorbonne University, Paris, France. He is currently preparing a PhD in capital market law at the same university with a special focus on cross-border listing on securities and was involved in the drafting of few finance agreements.