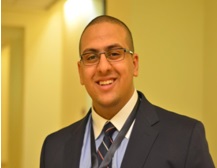 Junior associate at El-Borai and Partners, has Graduated from the Faculty of Law – Cairo University in 2012 and currently pursuing a diploma in Common Law from the University of Cairo.
Mr. El Bannan has worked on a number of labor-related and civil litigations, whether in terms of preparation, strategy or pleadings.  On the advisory front, , And also he has wide experience in the fields of the real estate and documentation – registration of real estate and land.
Mr. El Bannan participated in the preparation and amendment of internal regulations, policies and HR manuals for a number of corporate entities and financial institutions. He also Participated in the preparation and formulation of all contracts (civil, commercial and labor), and was involved in the drafting of few finance agreements.
E-mail: melbannan@el-borai.com